GET THE "2019 POWER OF INDEXING"
Download the PDF Guide Showing 25 Year Hypothetical Index Crediting Examples From 1979-2018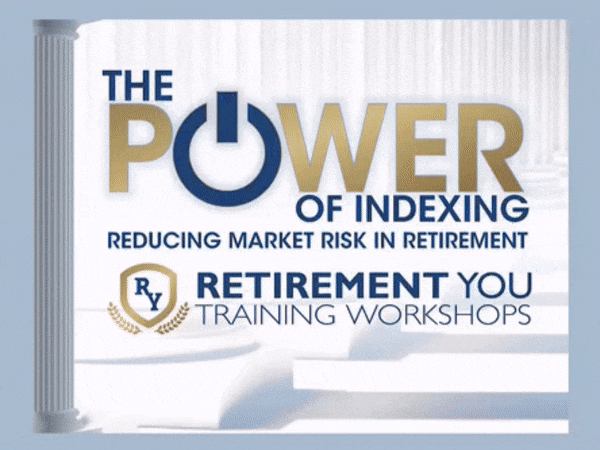 WHAT IS IN THE NEW 2019 GUIDE?
25 Year Historical Returns of the S&P 500 Index
60% Participation Rate Annual Index Strategy
5% Spread/Margin Rate Annual Index Strategy
15 Year Ending Values Comparison 2004-2018
Questions? Call Us At 866-779-3553
MF 01062819
Copyright© 2019 A4 Digital and Magellan Financial & Insurance Services, Inc. For Financial Professional Use Only.
Magellan Financial & Insurance Services, A4 Digital and its representatives do not provide tax, legal, compliance or other advice. Magellan Financial & Insurance Services does not review materials for completeness or compliance with state or federal laws or regulations, or the rules and regulations of any regulatory body. The user assumes all risk, regulatory or otherwise, associated with the creation, content, use or distribution of the materials described. Any information provided from Magellan Financial & Insurance Services and A4 Digital is not intended to be all encompassing and does not constitute specific legal, subject matter, or compliance advice. Materials are intended to be used as is and should not be modified or altered. Producers should follow the applicable state requirements and approval requirements of the carriers they represent and their broker/dealer and registered investment adviser, if applicable. You are encouraged to consult your attorney, or the Department of Insurance in the state(s) you conduct business in.
Retirement You marketing materials and all service marks are owned by A4 Digital and may not be used for any reason without permission. The Retirement You workshop program is not affiliated with or endorsed by any government agency.
Magellan Financial & Insurance Services, Inc.
10575 N. 114th St - Suite #109
Scottsdale, AZ 85259